Laptop Hinge Repair
This is our 2nd most common repair after LCD replacements. Laptop Hinge Repair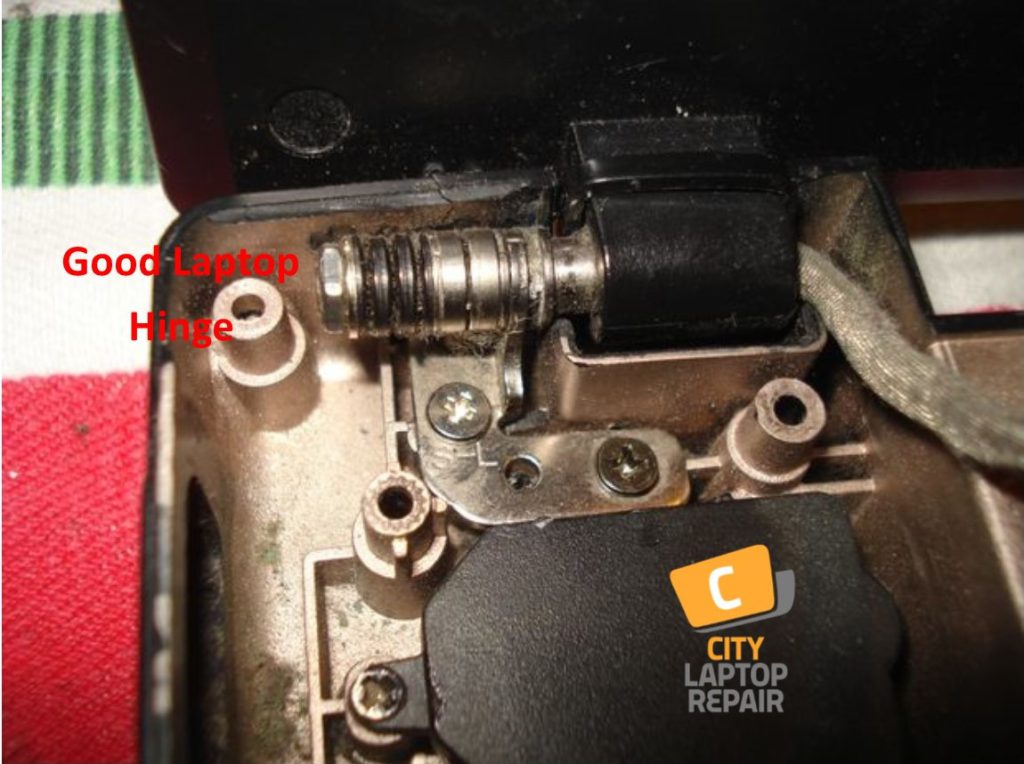 Laptop Hinge Repair – You should get it fixed before it causes more damage. The LCD ribbon cable, WIFI Antenna and Camera run through the hinge of the laptop.
Here is what the hinge should look like, note the actual hinge is steel.
This is the actual problem.
It's not the hinge that is broken its the actual plastic base. Once this break's through being dropped or just wear and tear, the hinge has no support and moves around. You can see in the first image the gray cord running into the hinge, this is the laptop LCD ribbon cable WIFI antenna and Camera cabel.
The fix!!
In most instances we can repair broken hinges on a laptop, the actual hinge is steel component, so they are unlikely to break. In most instances it's the actual plastic mount that holds the securing nut the actual hinge screws into.  (See pictures attached)
If this is the case we are generally are able to rebuild the mounting and reuse the securing nut to allow us to re secure the hinge in its original position. This is generally stronger than the original design.
Cost $150 -$200
In some laptop hinge repairs we do require a replacement chassis  which we can generally be source 2nd hand or new, cost range from $25 – $129 depending on model.
« Back To Blog Home