Mac Repairs Brisbane
We provide professional Mac Repairs, and we only use genuine Mac parts, all repairs come with a warranty. If your mac computer has a damaged screen or is running slow, give us a call for a no-obligation free quote.
Our fully equipt workshop has been providing Apple Mac repairs for the past 18 years, so if you are looking to upgrade your Mac laptop with a new SSD or your Macbook Air is not charging, we can help.

Click on the blue heading below to find out more about your type of MacBook Repair
• Macbook Battery Replacement
• MacBook Screen Repair
• MacBook Charging Socket Repair
• Keyboard Replacement
• General Service
• Software Repair
• Water Damage
• Hard Drive
• Ram Upgrade
MacBook  Battery  Replacement
We provide Apple MacBook battery replacements throughout the greater Brisbane area Gold and Sunshine Coast. We replace all MacBook Pro & MacBook Air batteries. We only use genuine Apple batteries in all our Apple Mac battery replacements.
If your Mac is not holding a charge as well as it used to we highly recommend getting your battery replaced. Click here to read more about the notorious Mac Battery Swelling
Click here for MacBook Battery Replacement price's.
If you have the following symptoms, it's probably time to change your MacBook battery.
1. Poor Battery Life is the obvious one. If your MacBook Battery is not lasting as long as it used to, even after a full charge, the mac seems to be running hot, then it will be time to change your battery.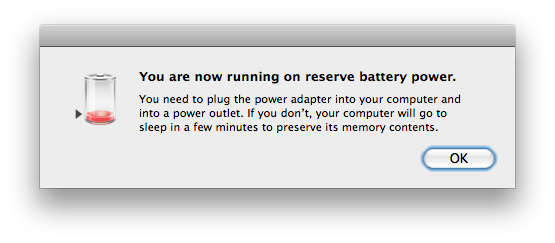 2. Your MacBook trackpad is not working properly; then the battery may be swelling and putting pressure on the trackpad, causing it to not "click" properly or track accurately.
The image below shows what could happen if the problem is ignored.
3. Mac Battery Thermal overload can cause devastating damage to your MacBook, In some cases if leakage occurs, it could cause irreparable damage to your Mac. Once a MacBook battery goes into Thermal Overload, it will continue swell which will damage and warp the track pad, palm rest or back plate. In some instances, the swelling can occur over night, on a single charge cycle or slowly swell over weeks and month.
If the battery is not replaced it could be pierced by the surrounding enclosure and battery acid could leak throughout your Mac rendering it beyond economical repair.
 
Phone us for a Quote 3077 6603 or check our prices here
MacBook Pro & MacBook Air Screen Repair Brisbane
We can assist with all your Mac Screen replacements, be it you have a MacBook Air or a MacBook Pro Retina; we can supply and install a replacement Mac screen for you.
With most MacBook's screen repairs the entire Lid of the Mac needs to be replaced, this includes the actual LCD screen front bezel, rear lid, camera and WIFI antenna's. Needless to say, this can be quite expensive but still cheaper than buying a replacement MacBook. The Mac Screen replacement can take a couple of hours; all screens are tested for dead pixels, all screens are genuine Apple and come with full warranty.
Click Here to see our Apple MacBook Screen replacement cost.
MacBook Charging Socket Repair
This can be a tricky one, if you MacBook has a charging problem ie; You do still have battery life but connecting the charger does not charge the unit… please confirm the following;
Try a different charger to ensure the charging issue is not with your original charger
Clean your MacBook charger plug and clean the charging socket on your Mac.
If you're MacBook has a flat battery and does not charge, but you have a charging light on the charger, leave it connected for up to 5 hours, it could simply be that the battery has fallen below its 1-volt threshold and will need to trickle charge before showing charge or turning on.
With some Mac's we do need to replace the charging socket as it may be damaged.
Charging problems normally are not related to battery issues.
We offer FREE Pickup and Delivery
If your MacBook is not holding charge or switching off when the charger is removed, it's a battery issue. CLICK here for MacBook Battery replacement cost.
MacBook Keyboard replacement
We provide Apple MacBook Pro and MacBook Air keyboard replacements and palm rest replacements. If you're having issues with a MacBook Keyboard we can help, not all MacBook's are a simple keyboard replacement, some MacBook require a whole palm rest replacement. Depending on the model of your Mac the keyboard could be integrated (glued into the palm rest) this means, to do the job properly the whole palm rest requires replacement.
Give us a call with your Macbook model number and we can give you a keyboard replacement price for your MacBook PH 07 3077 6603.
Can't find your model number?  Click here »
General Service
If your Mac is running hot, intermittently switches off, and has video error.  You may need a hardware service.
With the increased capability and power of today's MacBook's, they produce a lot more heat, to disperse the additional heat fans are added to keep the system at a normal operating temperature.
The additional cooling fans do a great job of fresh circulation air through the system. Unfortunately, they also draw in a lot of dust. Dust build-up will block vents, fans, cooling systems/heat sink/s.
Once the airflow gets restricted a MacBook can display all sort of strange errors.
If a blockage is left the system will experience issues;
* Fans constantly running, or constantly ramping up.
* Extreme heat from vents,
* Intermittent video errors,
* Thermal Shutdown, If the laptop gets too hot it will shut itself down to protect itself
* Intermittently not starting,
* The dreaded Kernel Panic error screen,
And eventually hardware failure!!!
Here is what a hardware service consists of;
Dust – the Macbook needs to be disassembled and any dust needs to be vacuumed out rather than blown out. If the laptop is blown out the dust can embed itself in the numerous small ports, sockets and mechanism which can contribute to ongoing issues.
The cooling system – The processor, video cards and heat sinks will be cleaned, and new thermal paste applied to ensure that the heat is transferred into the cooling system.
Alignment – this is a crucial part, upon reassembly the unit cannot just be screwed together, due to the number of small mainboards, sockets, ribbon cables and ports.
The machine needs to have even pressure applied to all screws to allow correct alignment of all components of the laptop, only then can each component be tested on its own.
Software Repair
We can assist with all your Mac software repairs and if you're having trouble with your MacBook not booting, upgrading or running slow, we can help.
Over time your MacBook can get cluttered with apps and software, if they are set to start when you turn the MacBook on, it could drastically affect the performance of your machine. It is also not uncommon for malware/viruses to attack the machine.
We can help in optimising your machine or are happy to back up all your data and perform a full reset for your iOS, installing the latest and correct version is also crucial to the performance of your MacBook.
Give us a call on 07 3077 6603 and don't forget to Like us on Facebook.
Mac Water Damage Repair
We provide repairs for water damage on all MacBook Pro and Macbook Air. Numerous factors can come into play such as, the type of liquid whether it is orange juice or tap water the former being worse as it is acidic, the amount of liquid spilt and the location of the spill.
Saying that we have fixed many different types of liquid damage.
IF YOU KNOW YOUR MACBOOK HAS LIQUID DAMAGE – There is no point taking it to Apple as it will be rejected, they will check the liquid indicators and there are numerous all over the internals of your MacBook, if they have been triggered it will be immediately rejected.
With liquid damage, you need to act FAST, DO NOT try and turn it on, DO NOT try and charge it,
Corrosion starts immediately.
Once we receive the unit, it is immediately disassembled, and the battery is removed to slow the corrosion process. We then remove any moisture and impurities from your MacBook. Next is a full hardware service (click here to learn more about MacBook Hardware service)
The unit will now be fully reassembled and tested to identify any issues; in some instances, this is all that is required to repair the machine.
If the MacBook has further issues, we look at replacing the affected components ie; WIFI cards, RAM, etc.  If we have issues with a surface mount component, this is a glued component on the mainboard that cannot be replaced) we will move forward to perform a heat treatment on the affected part/component.
Heat Treatment – involves your MacBook mainboard or not functioning component being strapped into a jig which heats the components to a temperature where the solder softens, we then apply fluxes which allows the component to reseat itself to the mainboard. The MacBook is than reassembled and tested.
Contact us for a free Quote today Ph 07 3077 6603 or chat with us on our website.
Hard Drive

If your finding that your MacBook is running slow or you do not have enough storage, we can assist.
We provide an upgrade for all Apple MacBook's. Upgrading your MacBook Hard drive to an SSD (Solid State Disk) will significantly increase the working speed to your MacBook. Your MacBook will start in a significantly shorter time and perform all tasks faster.
The type of MacBook you have will determine the type of SSD hard disc that is required for the upgrade. Some MacBook's use an older style architecture, which is a 2.5" hard disc which can be a fairly easy upgrade.
The MacBook Air's being a smaller size utilises a different style of Solid State Hard Disc. These are generally more expensive, and you need to ensure that you get the correct drive for your model number, the year is also important.  Below is a photo of the different types:
Ram upgrade
If your MacBook is running slow, we can assist in upgrading the memory to make it run faster. The important part of each upgrade is to ensure you have the correct speed of ram for your MacBook, so it's not the amount of RAM, 4Gb or 8GB it's the speed of the ram.
The correct "speed" is identified by the model of the machine and is measured in MHz which could be 1867mhz or 2666mhz.
The speed of the Ram is determined by the motherboard.
The other consideration when upgrading Ram in your MacBook is the number of slots that you have available. If you would like to upgrade from 8GB to 16GB and your original 8Gb consist of 2 x 4Gb Ram modules, you will need to purchase 2 x 8GB ram modules.
If you need a need a repair MacBook repaired, we are here to help. You can call us for a free Quote on 07 3077 6603 chat on our website or contact us through Facebook.